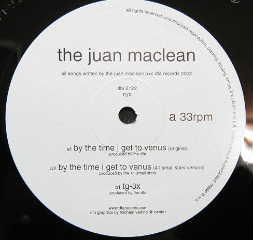 Juan Maclean
has released numerous singles including "Give Me Every Little Thing", "By The Time I Get To Venus, and "My Time Is Running Out" on DFA. His full length debut album "Less Than Human" will be out on Astralwerks in August.
Juan will be performing live at Rothko, Thursday, July 21 w/MU
GO TO THAT SHOW. MU is AMAZING
Doors 9 PM, $15 Advanced Tix Available
here
.
also, Juan's playing for free on Saturday, July 23rd, 2005 at FIXED @ Studios at Tribeca Grand
(with resident Fixed DJs JDH & Dave P)
10pm-4am
FREE w/ rsvp to: getrad@igetrvng.com
Juan goes on at Midnight
*FREE PBR from 10-11, Drink specials all night
FOR MORE INFO: www.igetrvng.com