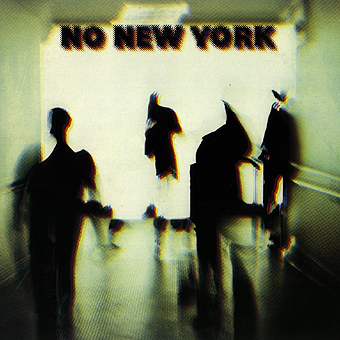 Somehow I missed this but:
NO NEW YORK is being re-released on CD. comes out Nov. 15.
I can finally trade in my scratched CD copy of someone's cassette dub, and stop hunting through the compilation bins at every used record store I go in. Now I can actually
buy a copy
.
Some website - preferrably one run by people with more time - should have a '
Pitchfork
Line of the Day' feature. So, possibly as the first in this (very irregular) series, I propose:
"You can also hear Lambchop main man Kurt Wagner warbling on "Give It", the latest single from dance music titans X-Press 2. That's gotta be weird: It's 3 a.m. at your fave superclub, you're grinding with Paris Hilton, and all of a sudden you hear Kurt Wagner. Must be the ecstasy."
To listen to the song without the ecstacy or without Paris Hilton (or both), snag it
here
. And maybe you'll get to hear it this Saturday (with one or both of those things?) if you go to
this
.